These sample images do not have current live data, but show some of the different custom zone sizes and looks. Some have been resized for better viewing on this page. Any size zone up to 4K is possible, and any combination of weather data and icons, as well as gradients and other graphic elements can be mixed and matched to make the final composite image for your feed.
4K UHD 3840x2160 Sample
This offers a good view of some possible options. Click on image to view full size in a new window.
Assorted samples in different sizes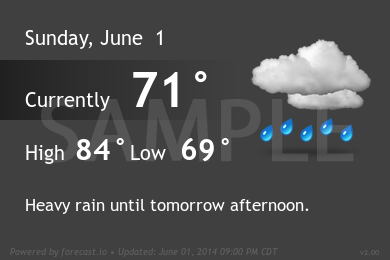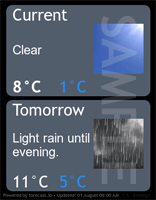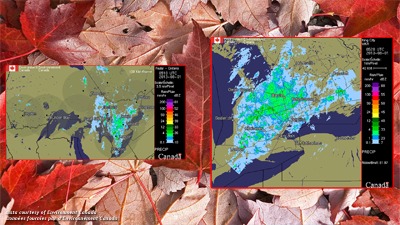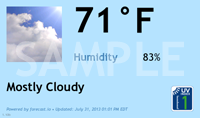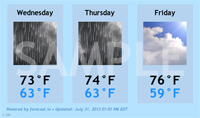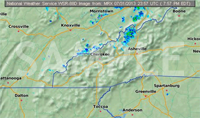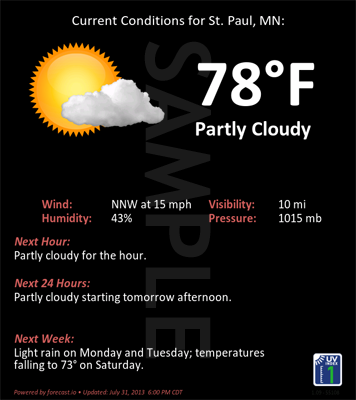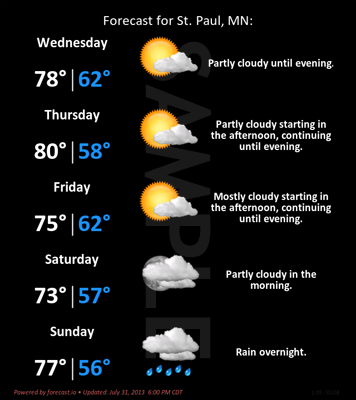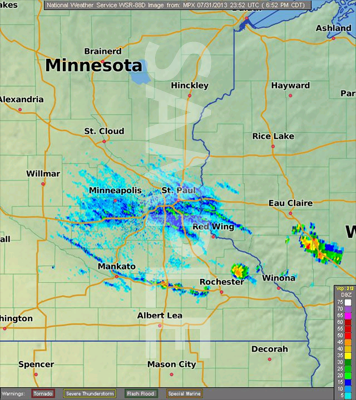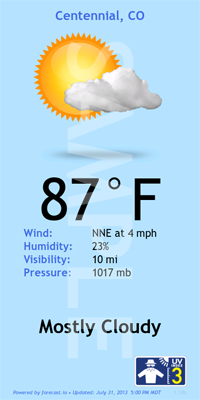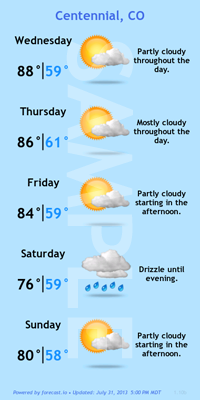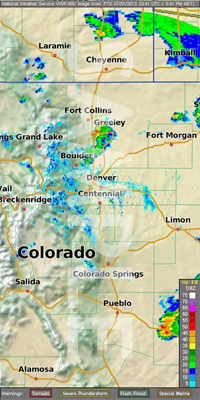 These sample images are current at the time of viewing with live data.